Garden outdoor square rusted weatherproof steel flower basin
CORTEN STEEL is the perfect material for seed drills, designed for corrosion resistance and tensile strength. It initially looks the same as many other steel planters, but after a few days of use it begins to develop a protective, rust-like surface. This layer prevents further corrosion, and it's completely unique, so while every pot looks the same, no two POTS are exactly the same.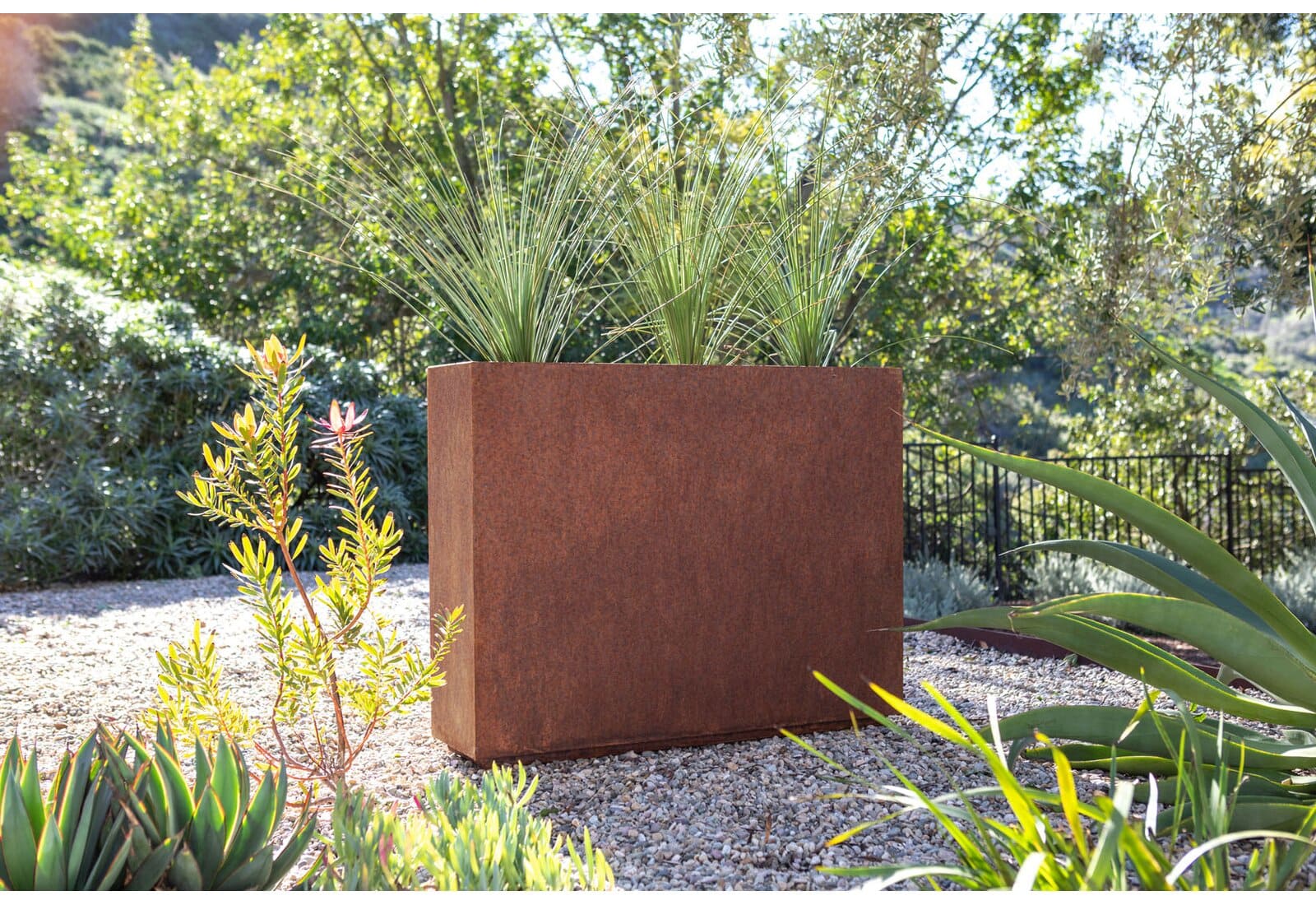 This square weatherproof steel flower basin creates a bold image in your residential or commercial landscape. They are ideal for decks, balconies, gardens, terraces and entryways.
Our Services:
The main benefit to you is the availability of a comprehensive cortan processing solution, which can result in significant savings in terms of time, effort, cost and material management. We are dedicated to provide you with the following good services:
1. Recommend the appropriate grade of weathering steel for your application or requirements
2. According to the bearing capacity and aesthetic perspective to provide weatherproof steel plate thickness selection scheme.
3. Provide reasonable suggestions for the structural design of Corten.
4. Flexible experts, with dozens of design patents, can design satisfactory works of art.
5. We accept small orders and look forward to further cooperation with you.
Frequently Asked Questions:
Q1: Are you a trading company or a manufacturer?
A: We have our own factory and we also produce Corten products. We have an international Marketing Department and our quality products are exported all over the world due to high demand and the best quality.
Q2: What are the terms of payment?
A: FOB, CFR, CIF etc will be accepted. You can choose the one that is most convenient and cost effective for you.
Q3: Can you take small orders?
A: We plan to establish long-term relationships with all potential customers in the world, so small orders are OK for us.