Hello, this is AHL Group Supplier's Daisy. AHL, the top distributor in China, brings the charm of corten steel screens into homes across the globe. Give your landscape a makeover now. Send us an inquiry to learn more about our vast selection and special deals!
Contact us now!
I. Why AHL Corten Steel Screen is the First Choice of Customers?

1. Environmental Sustainability:
Corten steel is renowned for being environmentally beneficial. AHL's dedication to sustainability is evident in our utilization of Corten, providing clients with more than simply a screen—rather, a thoughtful option that is in line with ecological principles.

2. Global Recognition and Trust:
AHL is well-known around the world as a reliable supplier of garden screens. Our screens grace landscapes all around the world, demonstrating the confidence and preference that people have for AHL's excellence and workmanship.

3. Customization for Every Project:
AHL is aware that each project is distinct. Our garden screens can be made to fit particular dimensions, so you can be sure that the finished product will match your vision for the design. Discover your creative side with AHL's dedication to individualized excellence.

4. Proven Track Record:
AHL's commitment to quality and client satisfaction is demonstrated by our vast experience and successful track record in providing
Corten Steel Screens
. Become one of the many satisfied clients that have chosen AHL first for classic outdoor style.

5. Competitive Pricing and Offers:
AHL
provides affordable prices without sacrificing quality. Use AHL Corten Steel Screens to transform your area into a work of art and take advantage of our exclusive offers. Examine your options and choose AHL as your first option right now!
II. What Design Trends are Popular for Corten Steel Garden Gates in Landscaping?
1. Multi-Functional Space Dividers:
More and more people are using corten steel garden gates as multipurpose room separators. They provide seclusion without totally dividing various landscape pieces by skillfully demarcating outdoor spaces.

2. Seamless Indoor-Outdoor Transitions:
Corten steel garden gates that allow for a smooth transition between indoor and outdoor rooms are gaining popularity. These gates function as a visual link between the architectural features of a structure and the surrounding landscape.

3. Vertical Gardens as Gate Accents:
Vertical gardens built within
Corten steel garden gates
add a splash of greenery to gateways. This eco-friendly trend not only provides a new look, but it also helps to improve air quality and biodiversity.

4. Smart Privacy Solutions:
Corten steel garden gates with adjustable louvers, screens, or sliding panels provide a sensible and customized solution to the demand for adaptable seclusion. Homeowners can customize the level of privacy to their liking.
4 Hot Selling 2023 Garden Corten
Steel Garden Gates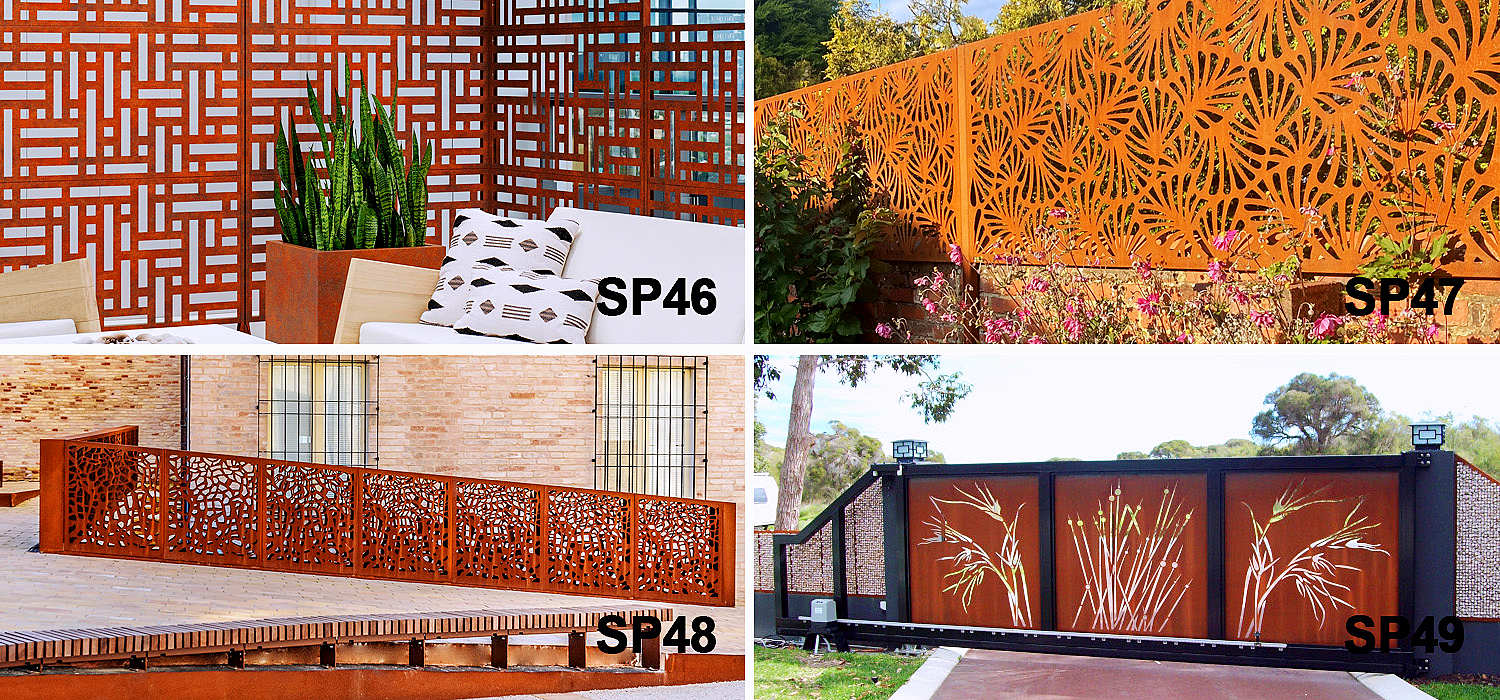 III. Can Privacy Fences be Customized to Fit My Landscape?
Accept the freedom of expression with our bespoke Corten privacy fences, which are designed to blend in with the particular contours of your environment.
AHL's professional artisans provide a variety of customisation possibilities, including the ability to choose the height, length, and even the design features of your Corten privacy fence. Whether you choose a clean, modern look or a more elaborate, artistic pattern, we will work with you to make it a reality.
Choose the right thickness for your needs, and watch as your personalized
Corten privacy fence
transforms into a stunning focal point in your backyard oasis. We can customize a solution that not only preserves your privacy but also enhances the overall look of your space because Corten steel is so versatile.
Examine how different textures and colors blend together to create a personalized artwork out of your Corten privacy fence. The skilled artisans at AHL are dedicated to realizing your imaginative vision and making sure that every detail, including patina color and texture, reflects your unique style.
Are you prepared to create a unique piece of art in your yard?
Speak with
AHL about your ideas, and let us design a Corten privacy fence that complements the aesthetics of your property. Customized Corten elegance made just for you will elevate your outdoor experience.
Click More
Garden Corten Privacy Fence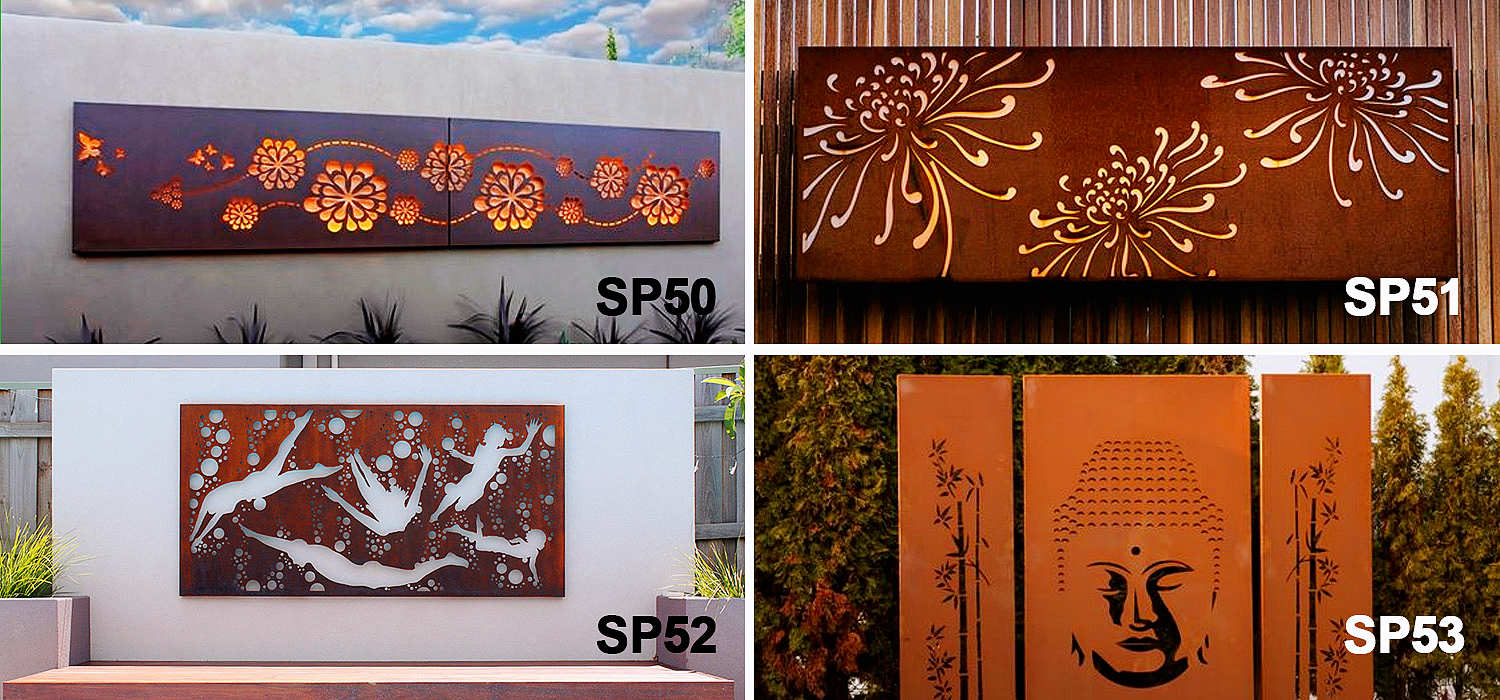 Get Quote
IV. How Thick is a Privacy Fence?
With a thickness of 2 to 5 mm, the AHL Corten Privacy Fence is a strong guardian of your space. This optimal thickness not only ensures a sturdy structure, but also paves the way for the development of an attractive patina, turning your fence into a living work of art. And AHL screens can be customized to your desired size as well as design style.
Enhance your surroundings with a weather-resistant and stylish weather-resistant steel privacy fence. It's not just a barrier; it's an obstacle. It's a statement - the embodiment of modern design that has elegantly stood the test of time.
Ready to redefine your space?
Contact us
today for a personalized quote and bring the enduring beauty of weathering steel to your doorstep. Your journey to a harmonious blend of strength and sophistication begins with a simple inquiry. Transform your space today!

V. Where Can I Buy High-Quality Corten Privacdy Fencing?

Look no further than AHL Group if you're looking for premium Corten privacy fencing. In every Corten steel product, AHL Group, a well-known industry leader, seamlessly combines quality, craftsmanship, and visual appeal.

1. Check Out Our Website:
Visit the AHL Group website
to view our extensive selection of Corten privacy fencing alternatives. Browse our collection to find the perfect arrangement for your outdoor space.
2. Contact Our Sales Team:
Contact our knowledgeable sales team for personalized assistance. Whatever your specific requirements, our experts can help you choose the best fencing solution.
3. Request a Quote:
Get a tailored estimate for your
Corten privacy fencing
project. You can make an informed decision based on your tastes and budget thanks to AHL Group's competitive prices and transparent pricing.
4. Place Your Order:
When you've decided on the best Corten privacy fencing for your needs, placing a purchase with AHL Group is simple. Our rapid order processing ensures that clients enjoy a positive experience.
5. Experience AHL Quality:
Get your premium Corten privacy fencing and see why AHL Group is known for its strength, elegance, and refinement. Use a long-lasting fencing system to completely transform your outside area.
Select AHL Group as your reliable supplier of high-quality Corten privacy fencing.
Get in touch with us
right now to start improving your landscape with the superior quality and style of Corten steel items from AHL Group.